Monday, September 8th, 2008
The internet link is really slow today but I think I can load one photo. We visited the John Day Fossil Beds yesterday, which were really fascinating. Scientists are still discovering new species of plants and animals on a regular basis.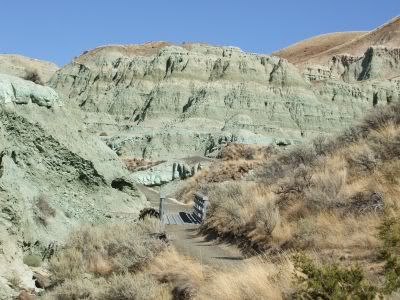 This is a shot of one of my favorite beds. The minerals in the soil (from volcanoes) make the rocks look blue/green in color.
We're off to look at covered bridges today. Guess what will be in the next blog…